Residential Locksmith Brockton MA
Locked out of house in Brockton?
If you find yourself locked out of your home or business you do not have to worry or panic about it. You will need the assistance of a local residential Brockton MA locksmith. When in an emergency lockout scenerio, We at Brockton Lock & Security, want to make sure you are able to enter your home as quickly as possible with minimim stress and complications.
Our home locksmiths response time is usually minutes and if you are in Brockton, MA or the nearby cities then we will arrive to your home / business within just 15-20 minutes of you making the call. Our fleet of equipped locksmith vans are spread throughout strategic places around the city, and once we receive your phone call, we will dispatch a a local locksmith to your location. Therefore, never panic. We have got you covered and help is just a few minutes away.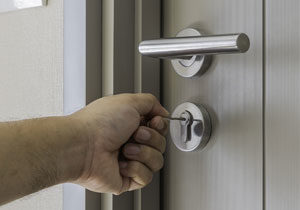 Lock Changes and Lock Rekeying
Your home is one of your most prized possessions and this is becuase it holds lots of your family's valuable items. You want to ensure your home and loved ones are protected from unwanted visitors with quality locks.
Our company never uses cheap locks to keep your home protected. Each one of our Brockton MA Locksmiths is able to handle any lock & key job, Whether you need a deadbolt replaced, or a door know rekeyed, we are stocked with only the best, superior quality products.
Our Residential locksmith services include:
Dead Bolts repair and installation
High security locks ( Medeco )
Mail Box lock installation
House lockout
Garage door lockout
Master key systems
Door Knobs repair and installation
Installation for all types of doors
Mail Box lockout
Fresh Door Installation
Re-key locks
Installation of new locks
Contact us today and speak with knowlegable dispacthers about our residential locksmith services in Brockton MA. Call (508) 242-3142 now!